Support for WARM is Only a Click Away!
Just Click for More Information and Choose WARM as your Charity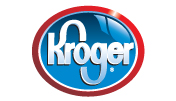 Year after year, local schools, churches and other nonprofit organizations will earn millions of dollars through Kroger Community Rewards®.  Register your Kroger Plus Card with WARM as your charity.  Then, all you have to do is shop at Kroger and swipe your Plus Card! 
Does your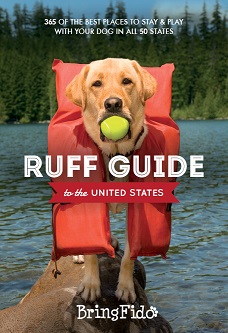 dog need a vacation?  Pick up a copy of Ruff Guide to the United States for the scoop on 365 of the best places to stay and play with your dog in all 50 states.  When you enter code "WARM" at checkout, you'll get free shipping and WARM will get a $10.00 donation for each book sold!
World wide pet friendly destinations!  WARM will receive a $5 donation when you book a pet friendly hotel reservation through BringFido.com.
  We have partnered with Goodshop so that now you can feel great about your online shopping!  Goodshop gives you the best coupons for thousands of stores AND a percentage of what you spend on virtually every purchase is donated to WARM!  Plus, with the Goodshop app for iPhone and iPad, you can shop, save and give on the go. 

GOODSEARCH     A search engine that donates about a penny per search to the charities its users designate. Every time you search the web you can generate funds for WARM. You can use GoodSearch just as you would any search engine and it's powered by Yahoo!, so you get great results. Signing up with GoodSearch is an easy way to support WARM's work while doing something you already do everyday.
WOOFTRAX     Support WARM simply by walking your dog! Use the Walk for a Dog app each time you grab for the leash.  Walk for a Dog is a smartphone application that will support WARM with a donation every time you walk your dog.  After you download the app onto your smartphone, take the phone with you when you walk your dog(s). Simply press the "Start Walking for …" button and the app will keep track of your walk. When your walk is stopped it is credited to WARM. The more people walking for WARM, the more WoofTrax can donate, so please spread the word.

Waccamaw Animal Rescue Mission is raising money to build a new animal shelter. This is something the animals really need and deserve and we need your help to make it happen. Please make a donation if you are able to do so.  Any amount of donation is welcomed and greatly appreciated. If you are unable to donate you can still help by reposting the link on your facebook wall and emailing it to friends and family. Help us spread the word so we can help these beautiful animals and give them what they deserve!

Order or re-order magazines through this web site.  Not only will you be purchasing your magazines at a reduced rate, but you will be helping to support WARM, too. 

A free, convenient service for converting that extra car, truck, or RV into a tax deductable donation benefiting Waccamaw Animal Rescue Mission. You can donate online or call 877-999-8322 to make your donation.